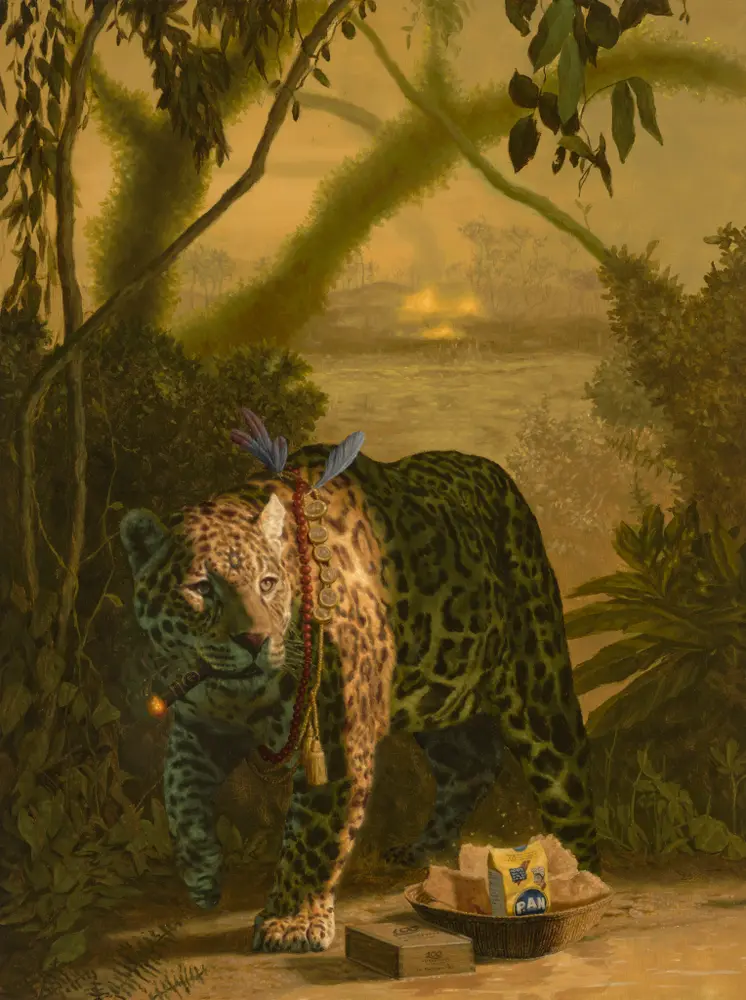 ---
Dimensions
60.96 x 45.72 cm
---
"Jaguar" depicts the title character in the midst of the Amazon jungle. The background reveals a desolated scene: the consequences and horrors that come with the illegal mining that has destroyed the Venezuelan land in recent years. The Jaguar's appearance is embellished with symbols that allude to spirituality and political salvation. These characteristics, alongside the basket filled with bread flour and cassava, transform the animal into an entity that brings hope to the disaster around.
Born in 1991 in Caracas, Venezuela. Currently residing in Toronto, Ontario.
Education
2015 · OCAD University
Bachelor of Fine Arts: Drawing and Painting (with distinction)
Solo Exhibitions
Jan 1, 2022 - Jan 1, 2022
The Game of Animals
Group Exhibitions
Jan 1, 2019 - Jan 1, 2019
Stories of Repression and Freedom
There are currently no offers or asking price for this artwork. Once an offer has been placed, the seller can accept the offer and a 24 hour auction for this artwork will begin.