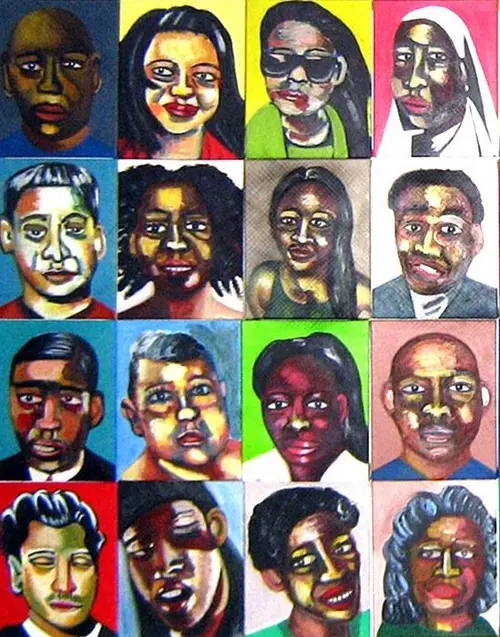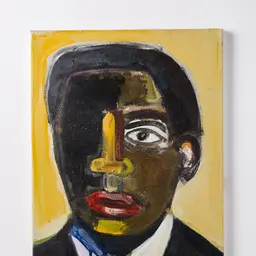 Frederick Hayes
@frederick_hayes
(b. 1955, Atlanta, USA)
I am a visual artist currently based in New York, since 2001. I moved here after spending the early part of my career in California where I studied at the San Francisco Art Institute majoring in painting and drawing. Under the instruction and guidance of some of the leading figures in Bay Area Art at the time including Robert Colescott, Julius Hatofsky, and Richard Berger my worked developed its unique expressionist style. Later, I added sculpture which has sense become a significant part of my practice. Part idea base, personal experience, and intuitively designed encompassing the notion of working class African American day to day existence, labor (forced) and the class struggle. I am inspired by the works of Emile Nolde, Max Beckmann and the French Favues painters who placed emphasis on strong paint quality in lieu of exactness as well as the untrained artist of south who use whatever tools and materials are at hand to transform their environment through art making. The photograph plays a key roll as well to draw from literally and figuratively new images based on a realness. While the drawing and paintings address representation in a practical sense the abstractness of the sculptural works often focus on states of being that anthropomorphize and activates that realness. Each work as another layer and a difference layer, yet each addressing the sameness of humanity.
Born in 1955 in Atlanta, GA. Currently residing in New York.
Education
B.F.A. · San Francisco Art Institute
B.F.A.
M.F.A. · San Francisco Art Institute
M.F.A.
Solo Exhibitions
Jan 1, 2022 - Jan 1, 2022
Black Anatomy