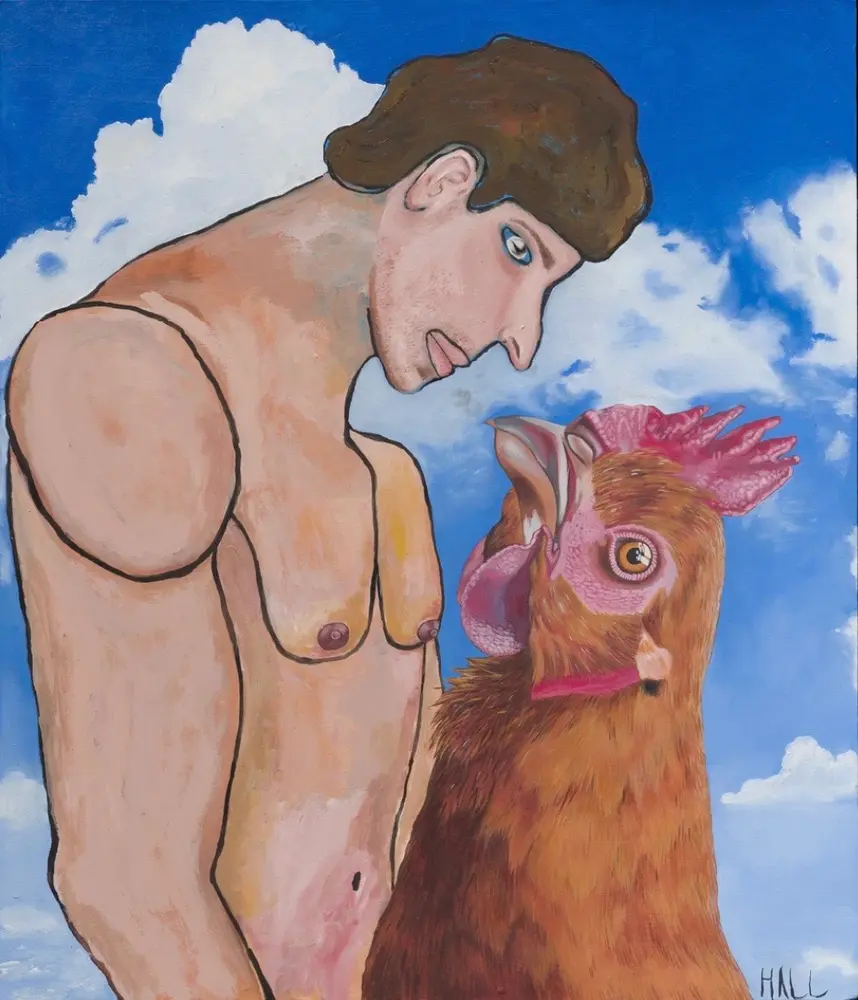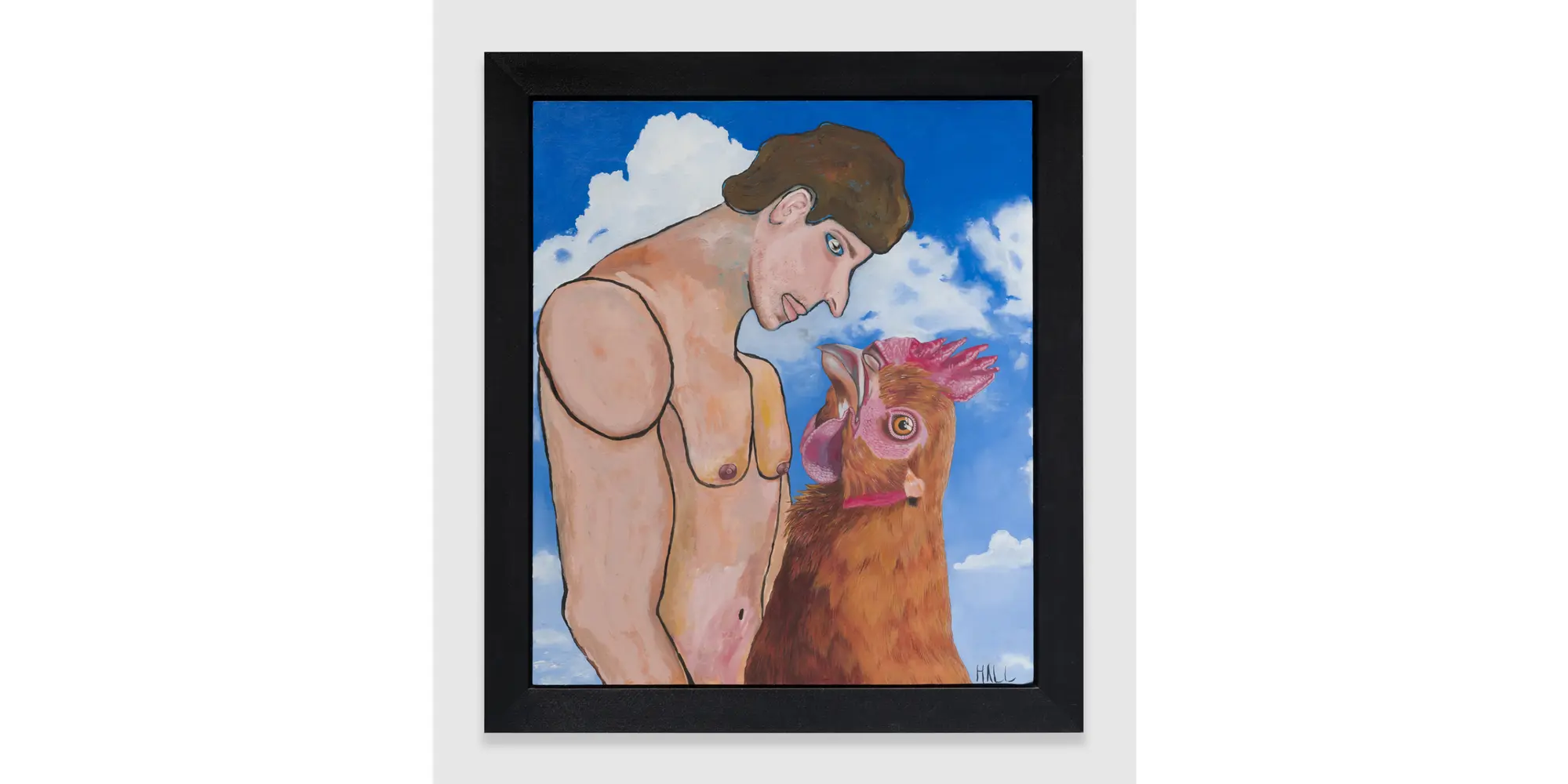 ---
Dimensions
71.1 x 62.2 cm
---
Trulee Hall gathers the myopic histories of her individual mediums, the funny camp quality of craft coupled with desire, pop spirituality, sex, "inappropriateness"—and creates a world where there is no embarrassment in pleasure, no middlebrow finger-wagging, just the push and pull of the picture giving way to other acts: plucking, sucking, gyrating, licking… there doesn't have to be so many fences between painting and film and sculpture. We can make them all inform one another. We have the technology. Trulee's work often starts with a painting that then acts as a storyboard for a film. Parts of the films give way to animations, CGI and stop-motion, before coming back to live-action, often with singing and dancing, always with a musical score composed by the artist. Props from the films lead double-lives as sculptures. Actors lead double lives as characters. A set of giant boobs leads a double life as disco balls. She has her colors. She has goddesses. She makes the background dance. This show purposefully mines the gold of new-age clichés, twisting them to funnier and juicier effect. A suite of paintings plays with the forced fantasy relationships we bestow upon animals, the unspeakable subtexts coming out to sun themselves. My favorite is the mermaid on the couch whose fishtail doesn't even cover her pasty human ass. It's like being mooned by mother nature. In the next room, an ensemble of tiger paintings depict the sexy beast in equivocal positions with sexy blue-hued women. Each is accompanied by a video. The image of the painting is recreated with live actors. The actors are painted to match the hyperreal colors of the painting. Costume rubber-tongues and paper-mache tiger heads and the incredible, particular bodies of her collaborators bring the images to something more saturated than life. — Christina Catherine Martinez _Oil, acrylic, and collage on canvas with wood frame_
Born in 1976 .
Education
2006 · CalArts
M.F.A.
1999 · Atlanta College of Art
B.F.A.
Solo Exhibitions
Jan 1, 2022 - Jan 1, 2022
Old and New Dreams
There are currently no offers or asking price for this artwork. Once an offer has been placed, the seller can accept the offer and a 24 hour auction for this artwork will begin.