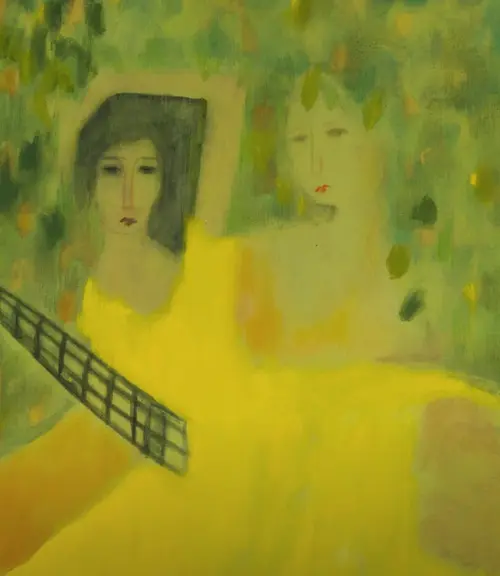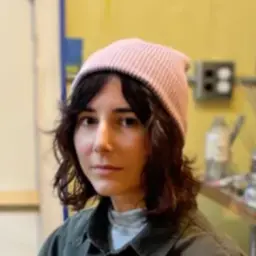 Meghan Borah
@meghanborah
(b. 1990) lives and works in Chicago; graduated from the School of the Art Institute of Chicago
Meghan Borah uses oil paint along with the quick-drying medium of distemper to create surfaces that evoke the faded qualities of worn denim, along with the patterns of vintage fabrics and other decorative textiles. Dressed in floral dresses and platform boots, Borah's female-presenting figures inhabit dreamlike landscapes filled with horses, flowers and greenery. Often, the characters in her paintings seem aloof, their faces expressionless, which speak to the artist's desire to explore concepts of self, authenticity, and performance within her painted scenarios.
Collectors of Meghan Borah
Born in 1990 in Chicago. Currently residing in Chicago.
Education
2017 · School of the Art Institute of Chicago
MFA, Painting and Drawing
2012 · Boston College
BA, Studio Art; BA Theology
Solo Exhibitions
Jan 1, 2019 - Jan 1, 2019
Meghan Borah: I'd Rather Be a Hammer Than a Nail