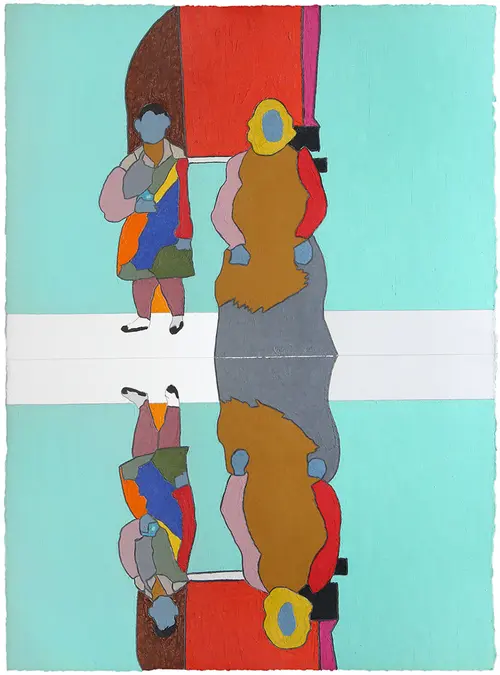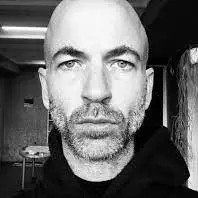 Marc Breslin
@marc_breslin
(b. 1983 New York, USA) Lives and works between New York and Mexico City.
Marc Breslin is a painter and writer. In his narrative and studio work, he invites the reader and viewer into intimate encounters. Notions such as place and time, as well as loss and reconstruction, are recurrent in his work. Breslin conceives his practice as an opportunity to create pictorial situations that can ignite shared moments in historical and personal ways. He uses planes of color to question the basis of the mimetic representation of reality in art. In his paintings we find both schematic figures that brush with abstraction, as well as places that could well be natural landscapes or products of his imagination. Marc distills drawing, photography and sculpture into a singular pictorial practice. In this manner, each of these disciplines make themselves felt in his paintings – photography's ability to 'capture' a moment and in that stillness becoming something more of a memorial to memory, what remains of what could be forgotten – the immediacy of drawing, its casualness and one-to-one connection between paper, hand and mind – the physicality of sculpture and the weight that comes with it. Breslin achieves this gathering of information and translates it into paintings that are made with oil sticks via rubbing the paint into the surface of the canvas. The result is a very thin layer of oil that simultaneously creates a deep image arena.
Born in 1961 in New York City. Currently residing in New York City and Mexico City.
Solo Exhibitions
Jan 1, 2017 - Jan 1, 2017
Cindy, Carmine, George, Pierre and others
Jan 1, 2021 - Jan 1, 2021
Personal Analysis
Jan 1, 2019 - Jan 1, 2019
Sticksville