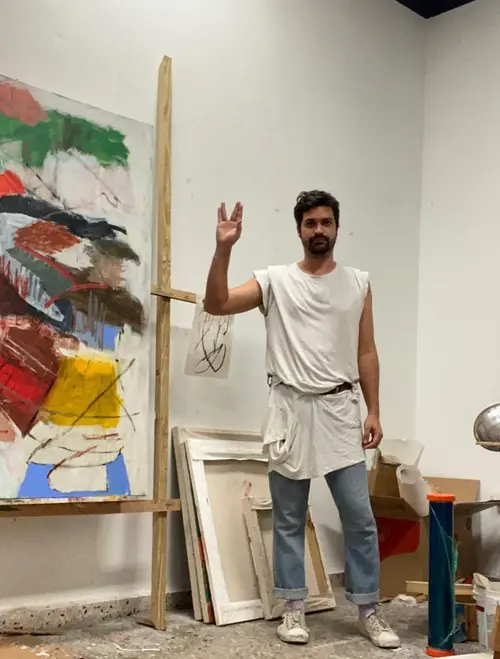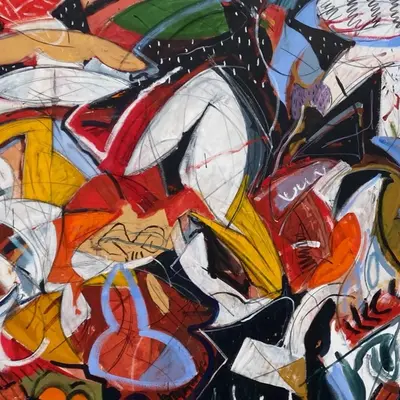 Emanuel Torres
@emanueltorres
Born in Puerto Rico in 1988; BA, University of Puerto Rico Pollock-Krasner (2018-2019) Granteed
Emanuel creates abstract paintings of fragmented bodies liberating from the restraints of cultural imperialism. Rich in color and shape, his rhythmic compositions find influence in Olga Albizu (1924-2005), Rosado del Valle (1922-2008), Carmelo Fontánez (1945) and Julio Suárez (1947), among others. Torres pulls from Puerto Rican masters, to push through colonial systems resulting in stylistic revolutions that move from fervent marks, to graceful arcs.
Collectors of Emanuel Torres
Born in 1988 in Aguas Buenas, Puerto Rico. Currently residing in San Juan, Puerto Rico.
Solo Exhibitions
Jan 1, 2019 - Jan 1, 2019
Río en la mano
Jan 1, 2020 - Jan 1, 2020
Fractured shadow
Group Exhibitions
Jan 1, 2022 - Jan 1, 2022
Streams of Consciousness