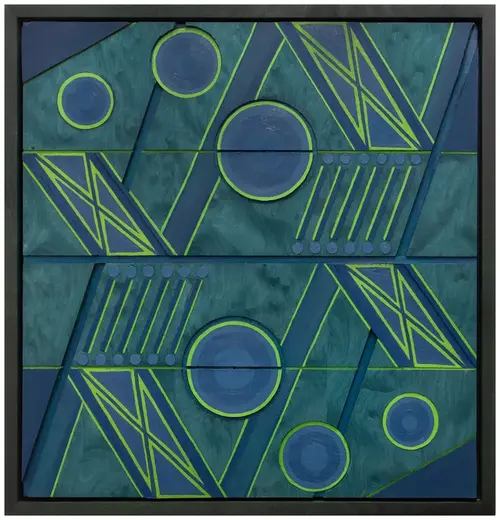 Craig Rempfer
@craig_rempfer
(b. 1986 Clinton, IA) Lives and works in Westminster, CO.
My work consists of imagery influenced by graffiti, design, pattern, skateboarding, and technology. These paintings and drawings are intuitive, precise, and are not predetermined. Therefore each line and mark made is vital to the next. I take pride in not measuring, tracing, or calculating anything before I begin a new picture, and rarely do so throughout the entire process of a making painting. As each piece develops, the initial influences and references become less apparent since the images are constantly growing, mutating, and expanding upon one another, as if they are actively taking part in the environment in which they inhabit.
Born in 1986 in Clinton, Iowa, United States. Currently residing in Westminster, Colorado, United States.
Education
2011 · Tyler School of Art
MFA Painting
2008 · University of Iowa
BFA Painting
Solo Exhibitions
Jan 1, 2021 - Jan 1, 2021
Book Match​