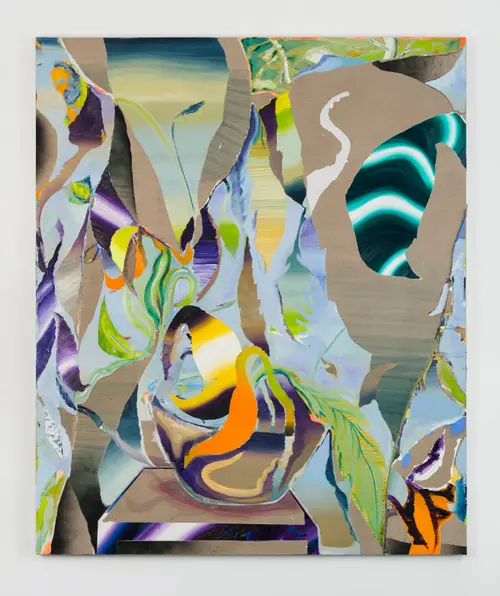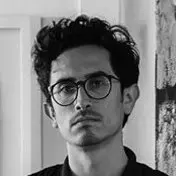 Allan Villavicencio
@allan_villavicencio
(b. 1987 Mexico) Lives and works in Mexico City, Mexico. 
Allan Villavicencio thinks of the pictorial process as a metabolism in constant transformation. His practice considers the production of spatiality in and around paintings, the relation between paintings, in situ interventions and sculptures; and the creation of a "residual landscape". The latter generates tension between a sense of wholeness and a fragmented nature within different plastic processes of excavation and aggregation. Villavicencio observes how the fragments in his daily environment have the capacity to delimit and extract themselves, this contextualizes the pretext to seek the visible in unfolded perspectives as well as in the virtuality of the changing state of matter. His work highlights the desire to see through color as a visual interruption as well as a corporeal activity; configuring a phantasmagoria within a symbolic narrative of the space perception. Allan Villavicencio was awarded the Honorary Distinction for the XVIII Rufino Tamayo Painting Biennial (Museo Tamayo, Mexico City, 2018) and was a three-time recipient (2010-11, 2013-14 and 2017-18) of FONCA national fellowships in the Young Artists Category standing. 
Born in 1987 in Mexico. Currently residing in Mexico City.
Solo Exhibitions
Jan 1, 2023 - Jan 1, 2023
The active side of infinity, curated by Anissa Touati
Jan 1, 2021 - Jan 1, 2021
Pieles ciegas
Jan 1, 2022 - Jan 1, 2022
frutiplanismo