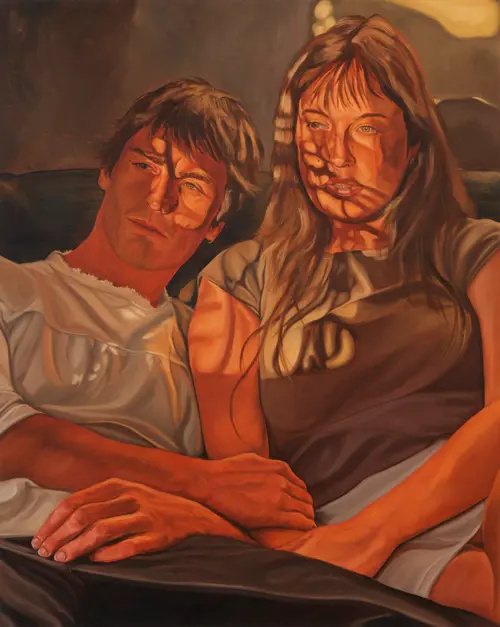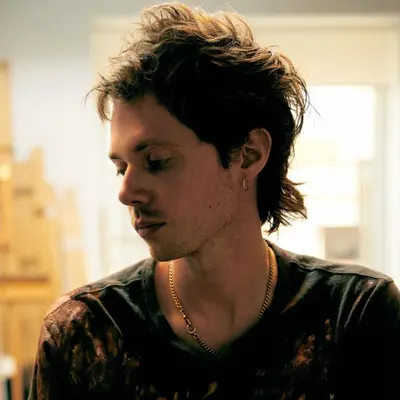 Tom White
@tomwhite
(b. 1995, United Kingdom) lives and works between London and Berlin; graduated from the Camberwell College of Art
Tom White's work extends well past portraiture. While his images usually consist of single or a small group of individuals, often portrayed frontally, engagement with his subjects alone can belie White's tantalising aptitude for atmosphere. Indeed, the use of time in the show's title signals this: his figures fall subject to much greater forces than the artist's brush, instead existing within a constellation of time and space. White places significant importance on conjuring sensations within his paintings; the use of scale, composition and palette interact to supersede purely mimetic depictions of people, placing the focus instead on a deeply intimate ephemerality to the moment being portrayed.
Born in 1995 in United Kingdom. Currently residing in London.
Education
2021 · Camberwell College of Arts
M.A.F.A.
Solo Exhibitions
Jan 1, 2023 - Jan 1, 2023
The Odd Uneven Time
Group Exhibitions
Jan 1, 2023 - Jan 1, 2023
Homecoming