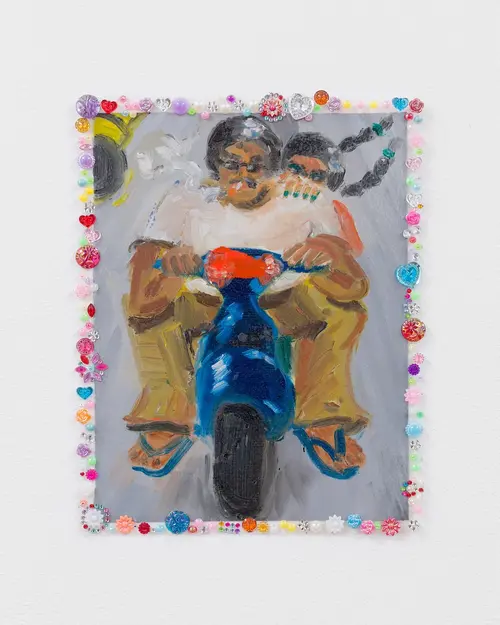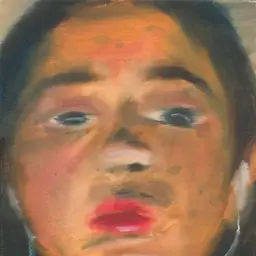 Nadya Isabella
@nadyaisabella
(b. 1995) born and raised in Jakarta, Indonesia and is currently living on Tiohtià:ke/Mooniyang territories
A recent Emily Carr graduate, Isabella's painting practice spans a wide range of themes, from animals to pop culture, the fetishization of commodities to the rituals of the everyday. These subjects are often injected with a sense of drama: poorly taken selfies become reminiscent of paparazzi photographs and even insects and amphibians become embroiled in fiery romances replete with picture perfect make-up and eyelashes. Recently, Isabella presented a solo exhibition A Swamp Sonata (2021) at dreams comma delta, as well as the group exhibitions homeplace, V.O Curations (London), curated by Kate Wong; Splinter awe !! (2021) & Crocodile Tears (2020) at Unit 17, Vancouver; Honest Cuts (2020) at New Gallery, Calgary; Split Ends, Cuckoo (2019) in Ladysmith BC, and Shadow Tongue (2019) at Duplex, Vancouver.
Born in 1995 in Jakarta. Currently residing in Montreal.
Education
2018 · Emily Carr University of Art + Design
B.F.A.
Solo Exhibitions
Jan 1, 2022 - Jan 1, 2022
A Toast to This Moment
Jan 1, 2021 - Jan 1, 2021
Swamp Sonata