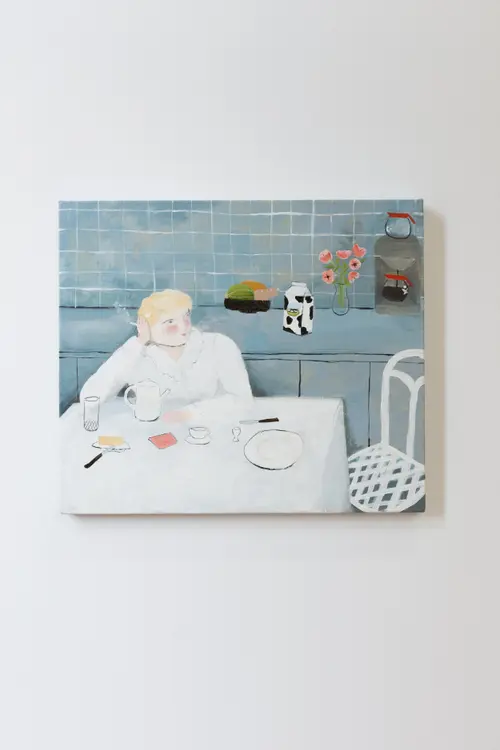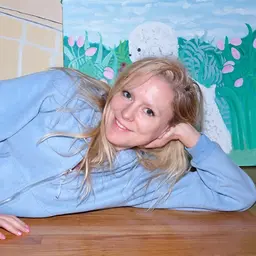 Claire Milbrath
@clairemilbrath
Born in 1989 in Victoria, Canada; self-taught artist working with painting, sewing, and drawing
Adopting an artistic style reminiscent of the Naive Painters, Milbrath incorporates large swaths of lush color to construct her compositional space, renewing the coloristic tradition with vignettes relating to unrequited love, sexual fantasies, and childhood innocence. Milbrath's work centers around the imaginary life of Gray who serves as an alter ego for the artist. In recent years, she has exhibited at Deboer Gallery, Los Angeles (USA); Eve Leibe Gallery in London (UK); The Hole, New York (USA); and Pangée, Montreal (Canada). Upcoming group shows include Marvin Gardens in New York (USA). She is the editor-in-chief and founder of Editorial Magazine. Claire Milbrath is represented by Pangée (Montreal).
Collectors of Claire Milbrath
Born in 1989 in Victoria, BC, Canada. Currently residing in Montreal, QC, Canada.
Solo Exhibitions
Sep 16, 2022 - Oct 22, 2022
Claire Milbrath: The Happy Learner
Group Exhibitions
Jun 10, 2021 - Jul 17, 2021
Claire Milbrath & Thomas Barger: A House is Not a Home
Feb 27, 2020 - Apr 4, 2020
Shary Boyle, Delphine Hennelly, Annelie McKenzie & Claire Milbrath: Swang Song